Staged student return to school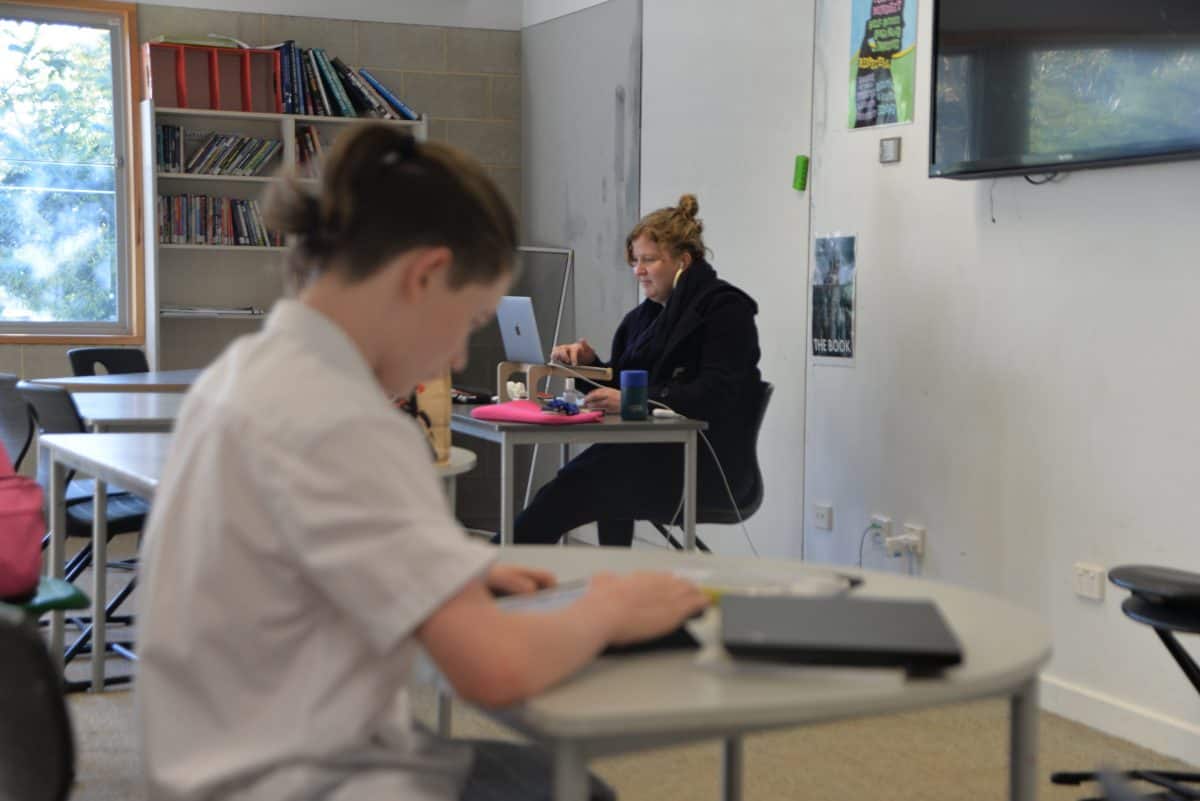 Today we welcomed back the Year 11 and 12 students to onsite learning.
As students met outside in the sunshine catching up with their peers it was like the first day of a new school year.
Mr Chester and Mr Hutchinson welcomed everyone back in an online assembly and reminded all students about the changes the College has implemented to help us all remain safe and healthy.
In a Year 12 meeting this morning Mr Cross, Year 12 Coordinator, thanked students for their positive approach to remote learning and reminded them about the importance of social distancing whilst at school. He also encouraged students to follow the signs placed around the College for one way traffic in and out of the buildings and locker bays. Students are to enter classrooms from the external classroom doors, with sanitising stations set up just inside these doors for staff and students to practice good hand hygiene.
Extra cleaning of surfaces throughout the day has been arranged to help us all remain safe and healthy, and will be continually monitored for their effect and practicality. Drinking taps throughout the College have been turned off with everyone is encouraged to bring their own water bottles from home.
Staff teaching Years 7 – 10 are still teaching remotely and will follow their compass schedule to teach from their allocated classrooms. Students on-site will also follow their normal Compass schedule and learn from their allocated classrooms.